Boxes » Starbox for 1,000 Euros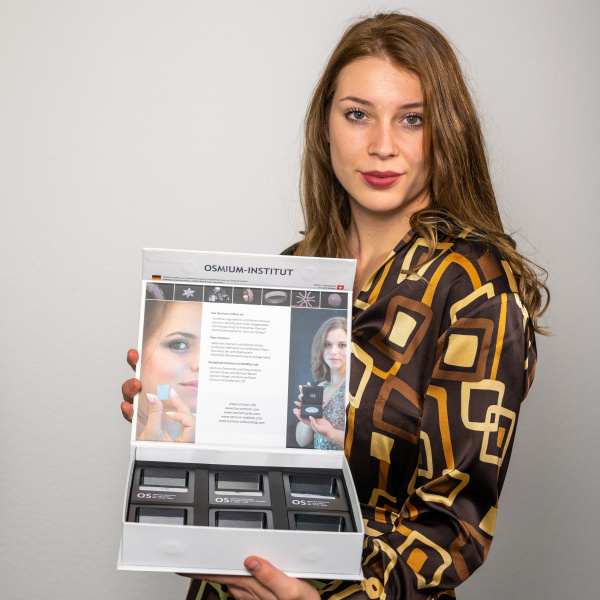 incl. 16 % GST
free of shipping costs: Due to the current situation in the COVID-19 crisis and the simultaneously diminishing supply of other precious metals, following the suggestion of the Osmium World Council, it has been decided that until 31th of december, 2020 all orders for osmium will be processed free of shipping costs.



The Star Box solely contains four pointed Osmium Stars and Osmium Starrows. Some collectors may prefer Osmium Stars because a star relates to the night sky and many jewelry pieces can be accentuated by using stars. Osmium Stars are the geometrical inverse of Osmium Diamonds. The four ends of an Osmium Star are slightly irregular. You can use this advantage to set Osmium Stars into your jewelry piece in a specific way. Alternatively, the longest ray can be cut to length with a diamond grinding wheel. The Star Box is a popular product because it is usually sold to collectors or manufacturers. Since osmium does not come in standard denominations and every piece is truly unique, the value of osmium in your Star Box is always slightly higher than the indicated price of 1000 Euros.

back