Boxes
Foil Boxes
For the extra high quality foil box packaging, each piece of Osmium is shipped in a single box bearing the Osmium Identification Code. In this box, the Osmium appears to float freely between two foils on a dark background. These foil boxes with variable, self-selected amounts are ideal for customers who want to enter their own desired value if none of the suggested combinations meet their expectations.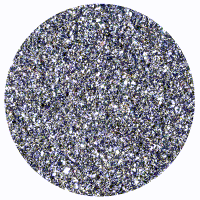 Assortment Boxes
The assortment box was developed to be able to stow, store and transport Osmium Diamonds, Stars, Triangles or Squares (each 3mm in diameter) with a high value density in a small space and without foil packaging. Collectors and investors who wish to purchase new pieces each time will receive a new assortment box with their initial order and with each order after reaching 40 Osmium 3mm pieces, as the box can safely store 40 Osmium pieces in glass vials. The Osmium Identification Code is applied to the vial to maintain clear ownership. You can purchase an assortment box for any amount starting at 500 Euros. The box is then filled with Osmium pieces until the desired amount is reached. A special advantage is the automatic overfill, because the box is always slightly overfilled so that at least the payment amount is reached. Please enter the desired amount for your order.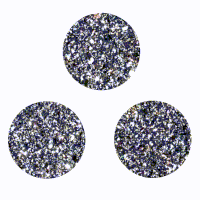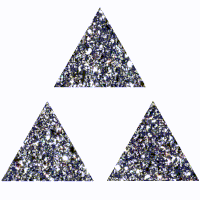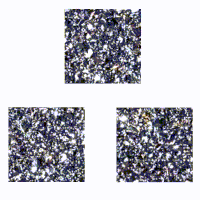 Assortment Box Reorder
The reorder of any number of vials, each with a well protected object, is a possibility to easily and without much effort reorder shapes in vials with corresponding contents to fill up your own assortment box. The vials with the 3mm pieces (Diamonds, Stars, Triangles or Squares) are packed in an air-padded envelope and sent to the customer by normal (insured) mail. This eliminates the usual amount of packaging and the mail can be delivered to the mailbox without a presence appointment.
Assortment Box, fully stocked
Assortment boxes can also be purchased directly with 40 objects. Thus, the collector's box is already fully equipped with 40 objects (Diamonds, Stars, Triangles or Squares). Because of the slightly different weights of the crystalline surfaces, there are also differences in weight between the objects. For this reason, the price of each assortment box is individual. In general, it can be said that high-priced assortment boxes contain slightly thicker objects and thus also have a higher sparkle grade.