Boxes » Professional Maxi Box for 200,000 Euros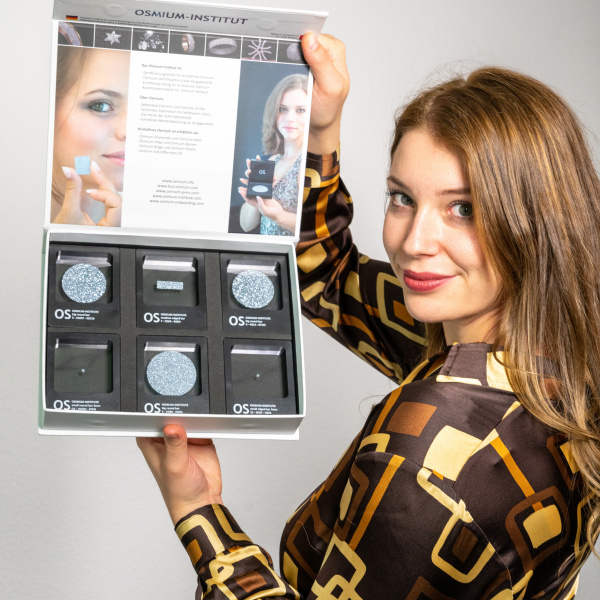 incl. 16 % GST
free of shipping costs: Due to the current situation in the COVID-19 crisis and the simultaneously diminishing supply of other precious metals, following the suggestion of the Osmium World Council, it has been decided that until 31th of december, 2020 all orders for osmium will be processed free of shipping costs.



The Professional Maxi Box contains four to six so-called Big Round Bars, or Osmium Disks. These products each have a circular shape with a diameter between 4 and 5.5 cm. Big Round Bars are the next step above rectangular bars. Compared to rectangular bars, Big Round Bars have the advantage that they yield the maximum number of individually cut shapes during processing. The reason is that for circular shapes the ratio between perimeter and area is optimal in that the amount of material loss due to cutting is minimized. The Investors Medium Box contains the maximum number of Big Round Bars for a price of 200,000 Euros and is supplemented with bars, Osmium Stars and Osmium Diamonds until that price is reached. This box is particularly attractive because Big Round Bars are not burdened with surcharges for processing or cutting.

back