Boxes » Gift Box for 2,000 Euros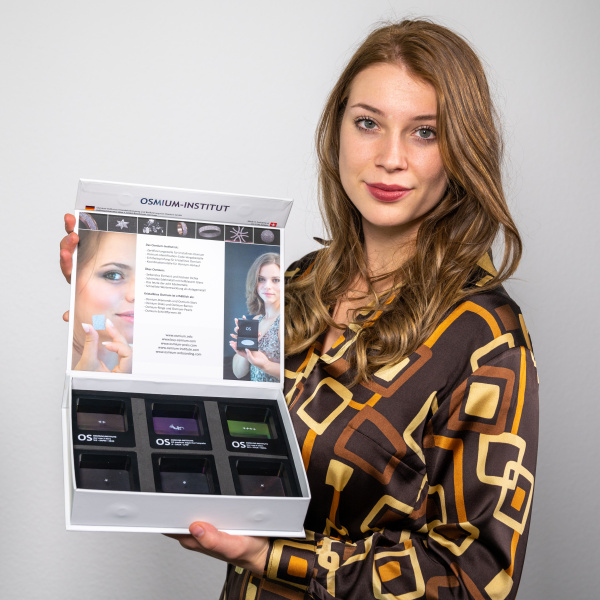 incl. 16 % GST
free of shipping costs: Due to the current situation in the COVID-19 crisis and the simultaneously diminishing supply of other precious metals, following the suggestion of the Osmium World Council, it has been decided that until July 1, 2020 all orders for osmium will be processed free of shipping costs.



The Gift Box is intended to appeal by its beautifully cut pieces, but also represents a form of investment. For this reason, the assortment of osmium pieces in the Gift Box always includes a special shape like a dolphin, a heart or a lizard, as well as Osmium Diamonds and Osmium Stars. For boxes with smaller-sized animal or other symbolic shapes, shorter Star Rows may be included instead of individual stars to reach the indicated price of 2,000 Euros. All objects in the Gift Box are individually packed so that they can be gifted individually. The price of the individual objects can be ascertained by entering the code printed on the packaging on www.osmium-identification-code.com. Since osmium does not come in standard denominations and every piece is truly unique, the value of osmium in your Gift Box is always slightly higher than the indicated price. If you desire a specific shape as the main piece in your Gift Box, please enquire in writing or provide details when ordering. If a specific shape is not in stock, delivery lead times may be longer than usual. In this case we will contact you.

back